Hi folks ,i prepared the bee logo design collectors premium edition a collection of logos ready for use so your agriculture projects will be powered by my artistic abilities.
I made this project so affordable so everybody can buy it designs starts at 3$ a piece and logo set at 6$ a set .
Why bee? In the first place why not? Bee is known as symbol of beauty, sweetness, growth and wisdom.Important to realize that human beekeeping or apiculture has been practiced for millennia so we love bees for some time since at least the times of Ancient Egypt and Ancient Greece as we remember.
From the insects i think bees are the most close to humans and we manage to work together in harmony.
There are number of business out there who using bee logo design so here i am to provide some variation of illustrations and logos.
Almost all the bee logo designs have yellow and maroon almost black combination it is the best combination i think.
Some people prefer black instead of maroon.
I realize maroon and yellow works very well so i incorporate in my projects.
Inside this topic i choose to represent different concepts like bees,honey,combs,hives,specimens,shapes
Many business owners prefer to add natural things prefer to use bee logos in their business branding not limited to apiculture to support environment and associated to their ability to work with positive results.
All pictures have redirect links to the product design so click it if you love it.
Bee worker concept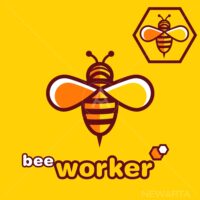 Bee worker concept outline edition
Free Bee logo can be use for personal and commercial projects is simple and strong.
Enjoy!
Flying bee also representing the letters in her body and wings.
Another bee worker thick lines.
Now here is the crowd of bee workers.
Bee pen logo combination.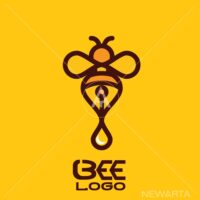 four icons representing honey home the keeper the box and the lovers.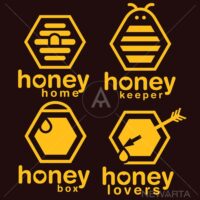 Bee and honey comb concept.
Bee worker honey comb construction concept.
Baby bee honey comb concept.
And the lovely bee queen logo outline style.
Simple outline icon of representing a bee queen in opposite contrast.
Seems like another emerged bee queen lives in our honey shop.
As a result their name is so simple ,lets make it relevant.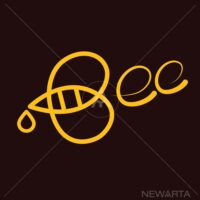 At the same time the bee favorite shape.
Another key point is including the baby bee in the formula.
Then again outline shape can work nicely for some projects.
Not to mention about the health benefits of Royal Jelly.
Additionally i prepared the sets ready to use for extended projects.
All things considered i will kindly appreciate comments on this subject and why not give me some recommendation of designs is should make in the future.